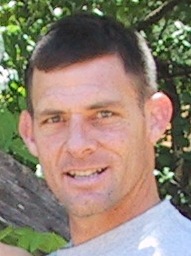 Kelder Engineering is owned and operated by Kurt Kelder, a Cloverdale resident.  Kurt launched Kelder Engineering in 2005 after 10 years of working with consulting engineers in Healdsburg and Long Beach.
Kurt Kelder
Kurt T. Kelder, P.E. ~ Principal Civil Engineer
kurt@kelderengineering.com
Kurt has expertise in grading, drainage, street and utilities planning, site development and permitting, vineyard development and erosion control, and regulatory permitting and compliance. His deep attention to detail and client needs enables Kurt to provide the design elements needed to ensure a smooth permitting process and a fully satisfying final product. Kurt's love of the wine country drives him to seek environmentally integrated solutions to various site constraints such as poor drainage or erosive conditions. Through his project experience Kurt has become increasingly attentive to energy efficient approaches to water system design and site management, including methane capture from wastewater systems. Kurt has enabled projects to move forward through lot line and setback concerns without delay. Not afraid of hard work, Kurt gets out on site with his crew to ensure correct, timely and economical installations of his designs.
---
Isaiah Lopez, L.S.I.T. ~ Junior Engineer, Assistant Surveyor
isaiah@kelderengineering.com
A resident of Cloverdale, Isaiah has been working for Kelder Engineering since the spring of 2009. He recently passed the LSIT exam to earn his Land Surveyor-in-Training certificate and is now pursuing the certificate to be an Engineer-in-Training (EIT). Isaiah is a whiz with the latest 3D civil design software and is the head of plan production for the firm.
---
Tyler Pearson, E.I.T. ~ Junior Engineer, Assistant Surveyor
tpearson@kelderengineering.com 
Tyler has been working for Kelder Engineering since the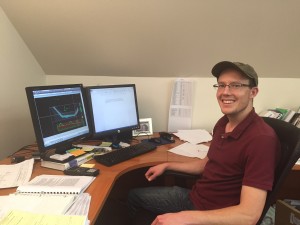 spring of 2013. He received his bachelor's degree in civil engineering from Cal Poly, San Luis Obispo and is currently pursing licensure as a professional engineer. He grew up in Southern California and currently lives in Ukiah with his wife, Carli, his son, Malakai, and his dog, Avila. He enjoys the whole building process from designing in AutoCAD to seeing it built out in the field.